Greg Mills Dies After Cancer Battle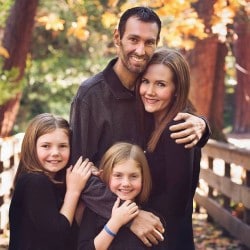 by NewsWatch 12 Staff
Published January 23, 2015

MEDFORD, Ore. - After three years of a community rallying around a local leader, Greg Mills' fight with cancer is over. This morning, his Facebook page is flooded with posts from people throughout the community, inspired by his long fight against cancer.

Greg Mills died last night. The Airport Chevrolet General Manager battled colon cancer, which eventually spread throughout his body. Those that knew him rallied around him, saying "We Fight For Greg."

He's being remembered as a selfless man that touched lives and loved his community. On Facebook, before his death, he wrote his dying wish was for his supporters to turn their attention and love to his wife, Alisa and his daughters, Maddie and Lexie.

He is also survived by his parents Dave and Janice Mills, and his brother Doug.

---
FOR IMMEDIATE RELEASE
December 8, 2011
For more Information contact:
Dave Mills 541-944-1098

Local Merger Creates Auto Opportunities
MEDFORD, OR --  Airport Chevrolet Cadillac and Dollar Buick GMC will become one effective immediately.  The two dealerships will combine operations at the state of the art location of Airport Chevrolet Cadillac on Biddle Road, near the airport.
The merger of two of the valley's most-respected dealerships just makes sense according to Owner Dave Mills. "Combining the dealerships will give us the opportunity to better serve the public while maintaining our philosophy; the customer always comes first", explained an excited Mills.
All Dollar Buick GMC employees have been transferred to the Airport location.  "In fact, we're going to need some additional employees so it's good from that standpoint as well," smiled Mills.
"With plenty of room in the service department at the Airport Chevrolet Cadillac location, our Buick and GMC customers will enjoy the same great service from 19 highly skilled automotive technicians servicing the entire GM line of vehicles," said Mills. "All of our customers will now enjoy the out-of-the- weather, drive-in service reception area".
The sudden influx of used vehicles at one location will also create opportunities for the general public.  "We have over a million dollars in used vehicles from Dollar Buick GMC" said Mills, "these will be available to the public for immediate disposal!"
Opportunities abound at the new Airport Chevrolet Buick GMC Cadillac, on Biddle Road across from the airport, Medford.
---