This is our Gift Shop, where we sell gear-head items.
Buy them for your kids, your man-cave, or as a gift for an enthusiast.
The dust from our remodel has settled, the fresh paint is on the walls, and the team is happy to be back in business in their newly made-over shop!
Stop by to see our selection or to ask questions, or call us at 541-245-2102.



Here are some of the hundreds of items that we sell in our Gift Shop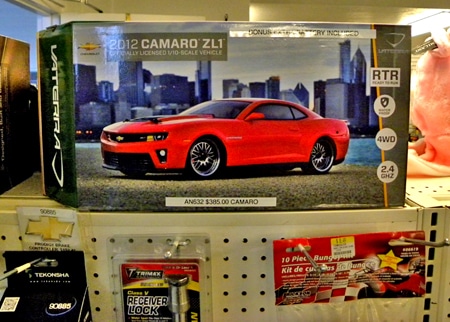 2012 Camaro ZL1 RC car (AWD)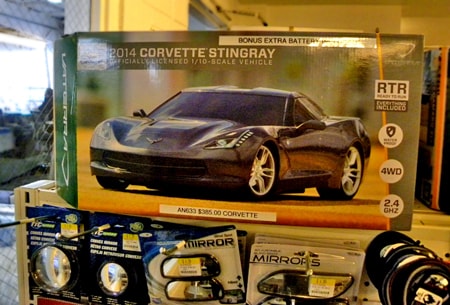 2014 Corvette Stingray RC car (AWD)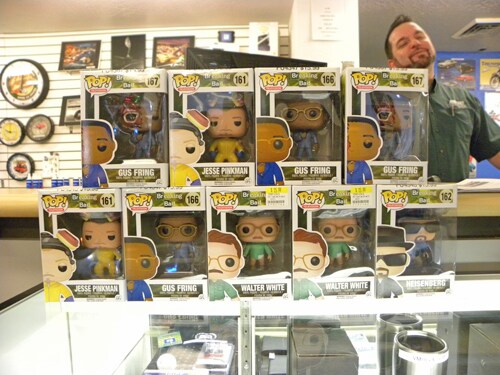 Breaking Bad Bobble Heads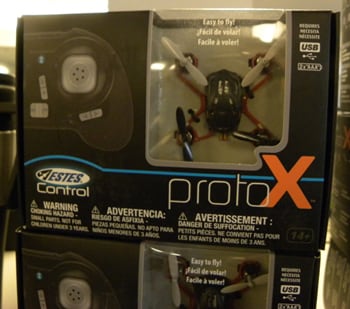 RC Proto X Quad Rotor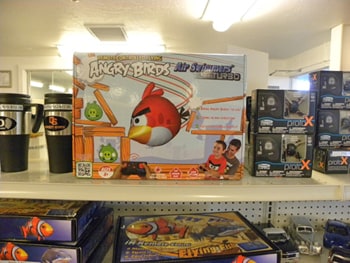 Angry Bird RC balloon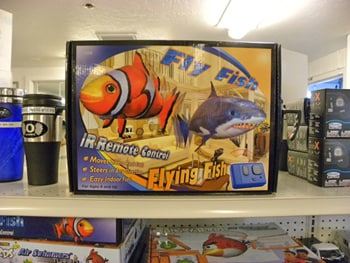 Flying Fish RC balloon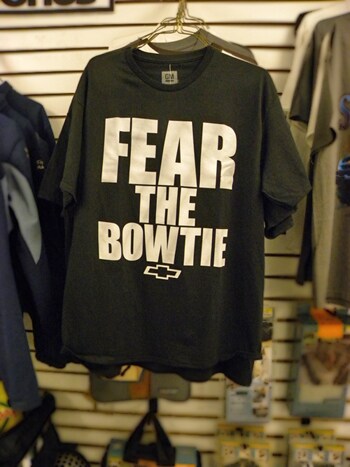 "Fear the Bowtie" t-shirt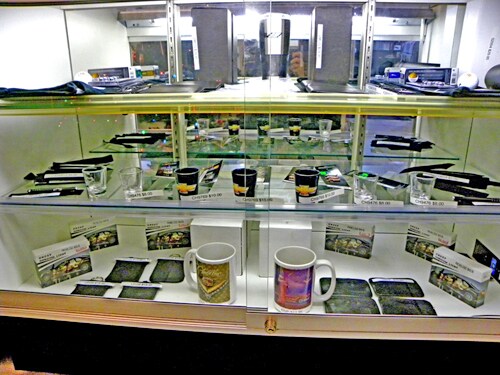 Chevy Shot glasses, mugs,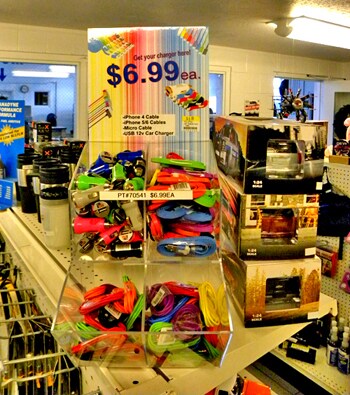 iPhone Cables

| | |
| --- | --- |
|    |  Signs: $19.95 |
  
Large Clocks: $49.99
Small Clocks: $19.99
| | |
| --- | --- |
|    |  "Airplanes" made from pop cans: $15.95 |
| | |
| --- | --- |
|    |  "Airplanes" made from pop cans: $15.95 |
| | |
| --- | --- |
|    |  We have skateboards.  Were $99.95, now $57.95. |
| | |
| --- | --- |
|    |  RC Cars: $25.95 |
| | |
| --- | --- |
|    |  Model Cars: $24.95 |
| | |
| --- | --- |
|    |  Kids animal hats are $14.95 |
| | |
| --- | --- |
|    |  Ballcaps, from $6.95 (not shown) to $17.50 |
| | |
| --- | --- |
|    |  Plastic Hitch Covers: $9.95 |
| | |
| --- | --- |
|    |  Pewter Hitch Covers: $29.99 |
| | |
| --- | --- |
|    | Custom Airbrushed Valve Covers for $399/set (special order) |
| | |
| --- | --- |
|    |  Muscle Car Jackets for $129 |
| | |
| --- | --- |
|    |  NASCAR Totes: were $49.95, now $19.95 |
| | |
| --- | --- |
|    |  T-shirts: $19.95 |