Airport CADILLAC is proud to announce that our dealership has been recognized by CADILLAC as one of its highest performing dealerships with the "Mark of Excellence" award for 2015.  In fact, Airport CADILLAC was the only CADILLAC dealership in the 5 Western states (Oregon, Idaho, Montana, Washington, and Alaska) to receive this award for 2015.
As an Airport CADILLAC customer, you can expect an excellent experience from all of our people and departments: Sales, Service, and Parts.  
Our number one priority is to provide an exceptional customer experience that is second to none, and we look forward to building on this in the years to come.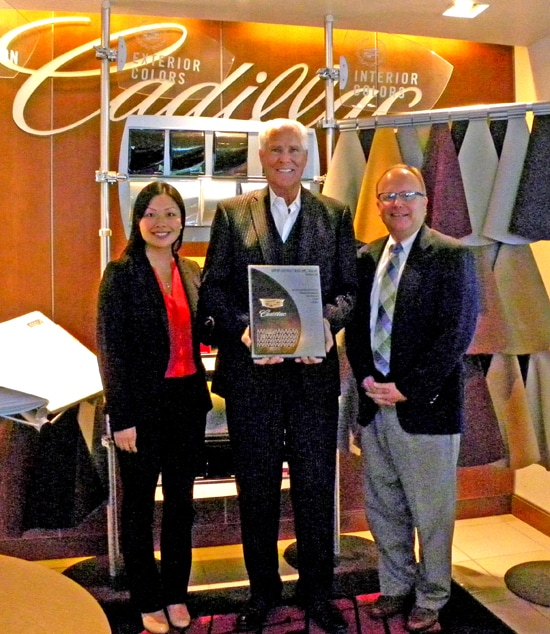 Seen here, Zita Zheng, CADILLAC Western Region District Sales Manager,
Dave Mills (Owner), and Chuck MacGregor, CADILLAC West Region Zone Manager